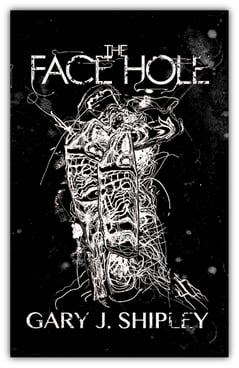 The Face Hole
Gary J. Shipley
Reissued by Erratum 2022
The Face Hole is at once a testimony and a dossier, a metaphysical mystery of discarded anatomies, a cavernous and patient document of Ballardian estrangement. Here Shipley's writing enters a kind of austerity -- narrative stripped down to an elemental level, filled with the detritus of everyday life, flecks of flesh and nuanced glances, stray motives and oblique intentions, the most familiar of objects quietly vanishing -- all of which induces in the reader a dread as vast as it is subtle. A welcome addition to Shipley's ongoing experiments with the limits of language and bodies.
-- Eugene Thacker
\\\
ISBN 978-1-7397708-0-8
Available for purchase here.